Welcome to Kenja no Mago Wiki!
Manga Guide • Characters • Administrators • Recent Changes • New Photos • New Pages • Help Wiki
Welcome to the Kenja no Mago, a Wiki dedicated to everything about the manga/novel that anyone can edit. Please help us by creating or editing any of our articles! To edit articles, you must login or register to wikia.
We currently have 1,899 edits to 155 articles and 144 images on this wiki.
Announcement/s
Kenja no Mago's Anime Adaption

"Kadokawa began streaming a promotional video for Shunsuke Ogata's manga adaptation of Tsuyoshi Yoshioka's Kenja no Mago (The Wise Grandson or lit. The Sage's Grandson) novels on Friday. The video reveals that the story is getting an anime adaptation. The announcement did not reveal the anime's format."

-

Anime News Network

Kenja no Mago Gaiden

Kenja no Mago release a story of Merlin and Melinda's past! The gaiden is scheduled to be released on Amazon in 11/30. Read the summary

here

...
Synopsis
Kenja no Mago (賢者の孫, けんじゃのまご lit. Magi's Grandson, Philosopher's Grandson
is a Japanese novel series written by Yoshioka Tsuyoshi and illustrated by Kikuchi Seiji. Individual chapters have been serialized in
Enterbrain
since July 30 2015. The novel was later serialized as a fantasy manga illustrated by Ogata Shunsuke in the magazine
Young Ace Up (Kadokawa)
. As of November 30, 2017 there are 5 volumes of novel and 1 volume for the manga.
---
Thanks to various magic, the human race has been saved from calamity many, many times. Retaining his memories from his previous life, a boy, Shin, was picked up by an old man known to the world as the "Magi."
Shin was brought up by the Magi, who had retired to a secular place, as his own grandson. With the memories of his past life, he absorbed the Magi's craft and grew to be able to develop his own magic. Then, the grandfather told him he has to become independent when he reaches the age of 15. "Ah, I forgot to teach him common sense."
The grandson who has grown beyond the level of normal people, lacked common sense; the common sense of the world. So to learn how to socialize, he goes to Earlshide Kingdom City to be admitted to Earlshide Advanced Magic Academy. (Source:
JAPTEM, AmnesicCat
)
Characters
External Links
External Links
Our wiki content is getting vast with the growing popularity of the Kenja no Mago Wiki. We would love to have more hands in updating and content management. Your contributions are always welcome.

Not sure how to begin?
If you are new to wikis, check Help:Getting Started
Don't be afraid to just jump in and start it! Others can edit and improve whatever you make.
Check out the community portal to see what the community is working on, to give feedback or to just stop-by and say hi.
Help the wiki by editing article stubs and creating wanted pages.
If you see a grammatical/spelling mistake or a misleading information, feel free to get stuck in and correct it for us! We would really appreciate your contribution. Kenja no Mago Wiki is a great series and it would be really nice if you could help us prove that to everyone! The greatest way to start off is to join our community.

If you would like to add appropriate contents to a new separate page, feel free to create a new page! Mistakes can be reversed.

If you would like to suggest an article, category or other page that you think should be created but you don't feel you can create it yourself, describe what you want at our FORUM. Here you can also discuss the manga, characters and share your views/opinions with other Kenja no Mago Wiki like you.

Or if you would like to share something exclusive with us, write your own blog!
Featured Character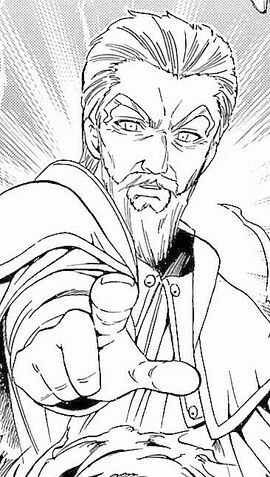 Merlin Walford
the adoptive grandfather of Shin. He is a renowned Hero who subjugated the first human demon along with Melinda Bowen.
Illustration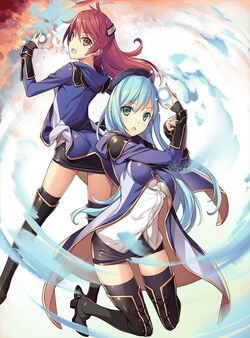 Polls
At the rising popularity of the series and it's upcoming anime-zation, the popularity of each characters is on spotlight. Our poll this time asks you the following: Which member of the Ultimate Magic Research Society is your favourite?

Which member of the Ultimate Magic Research Society is your favourite?

 
Affiliation/s

To affiliate with this wiki, follow the procedures here for a request.